Home | About Us | Partners | Stories | Blog+More | Join | Sponsor | Contact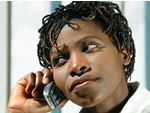 Get SWWAN approved!
Register today
Your registered vendor status means you can:
Receive a SWWAN stickeror placard for your windows
Receive a SWWAN-registered logo for your website, corporate blog, and email campaigns (no corporate blog yet? email here for top professional advice and nitty-gritty how-tos)

AND you'll also
Receive the SWWAN e-newsletter.
Learn more about single working women on the blog.
Use the resources on our website.
Apply for SWWAN-approved status today! Apply here
Refer your single-working-women customers. They'll love you for putting them onto this! Urge them to subscribe FREE today!
Questions? Email us at membership@swwan.org. Or leave a message at 773.292.3294. We'll make it our priority to get right back to you.